Tropical Leaves // Surface Pattern
"Tropical Leaves" is a self made piece created on the now popular Procreate design app. Recently, I have been utilizing the iPad to make fun designs like this one you see here.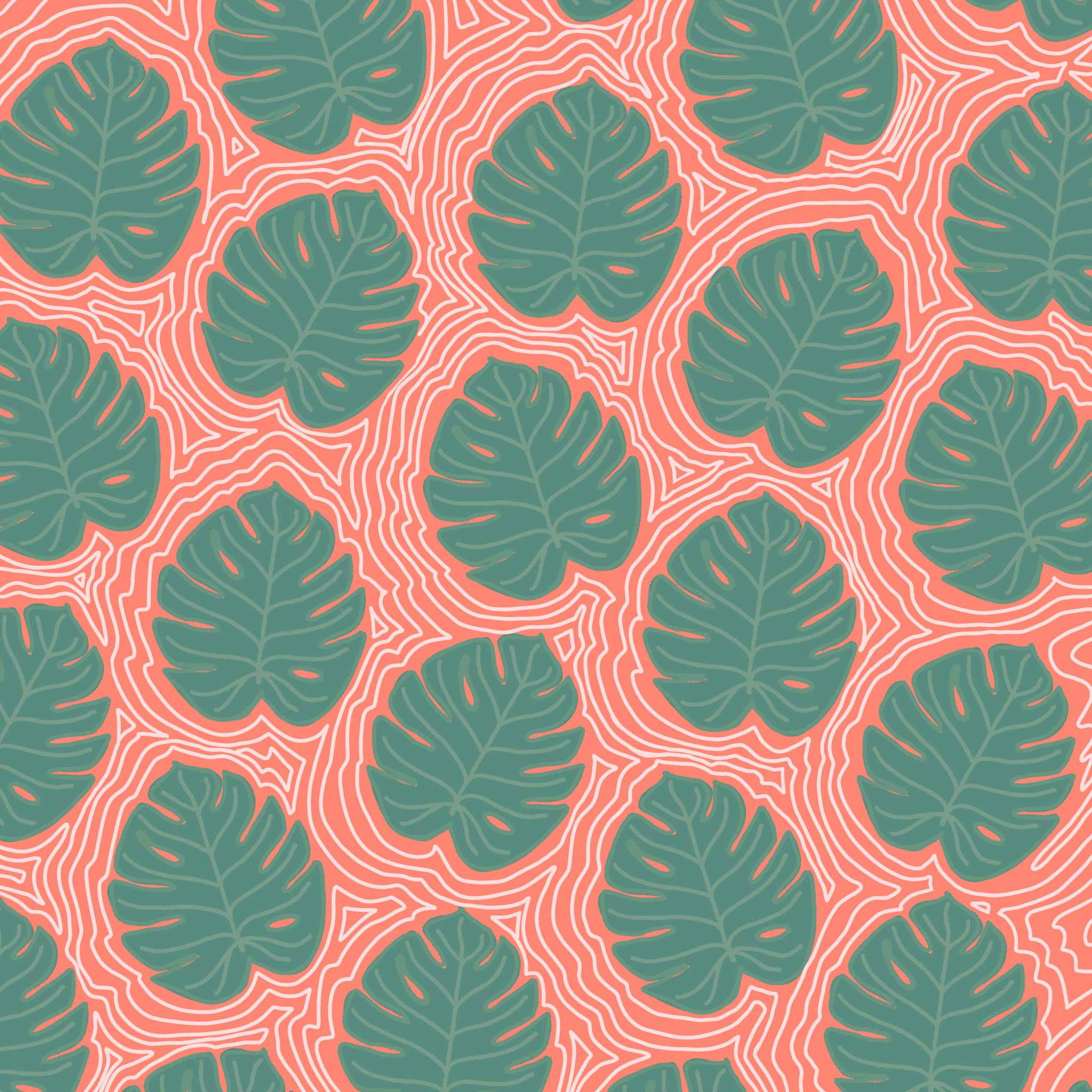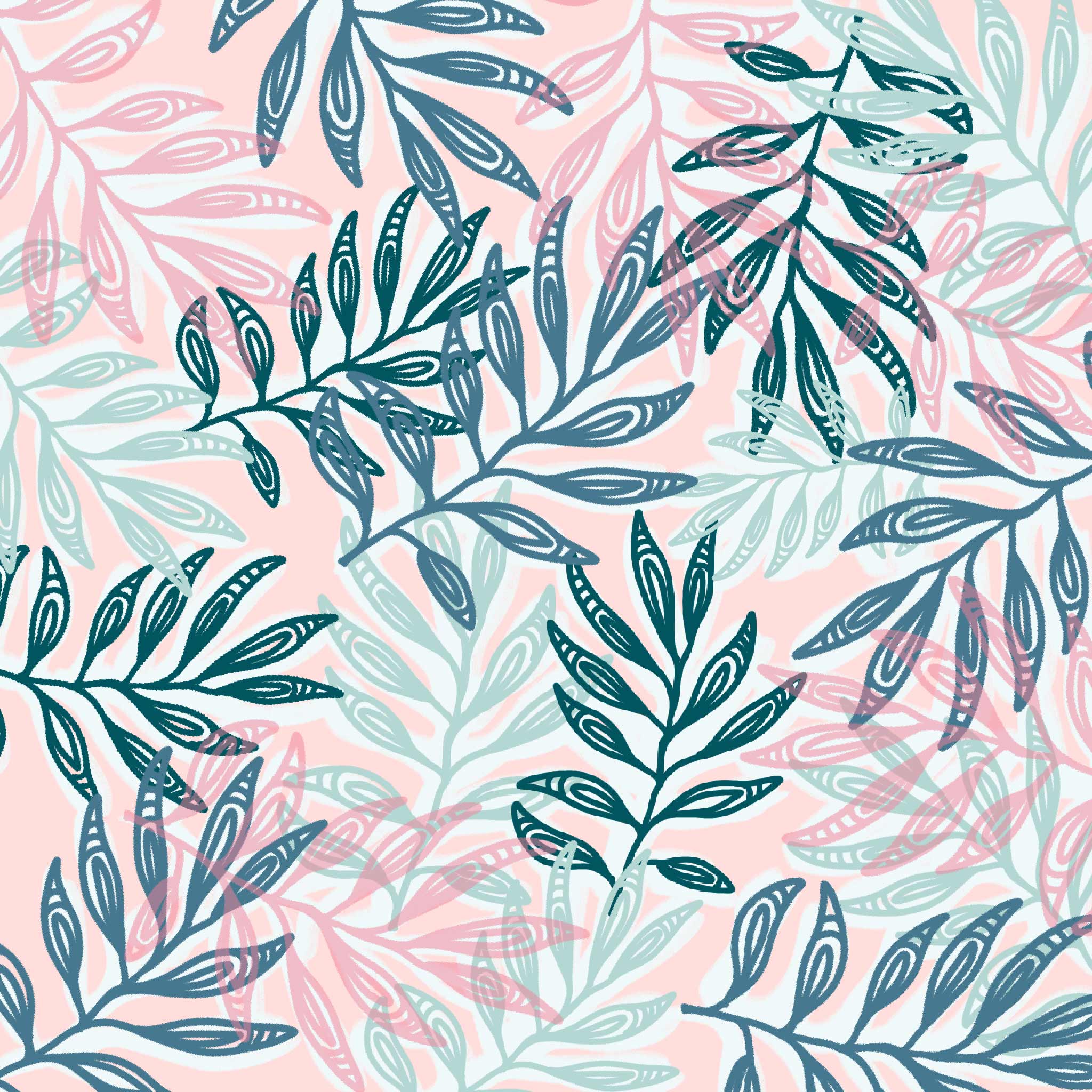 Florida Palm // Surface Pattern
"Florida Palm" came to me shortly after designing "Tropical Leaves". Trying to stick with the leaf theme I was creating using Procreate, I decided to go with a line drawing of the palm leaf. The color scheme came together very nicely as well.  
Abstract Leaf // Surface Pattern
 The color scheme created this pattern. That's why its so abstract. Created in Procreate, it was so much fun to make. I would love to see this pattern used on a bathing suite or a beach bag.